I need testers for my free Mini Zorg pattern
- Crochet ePattern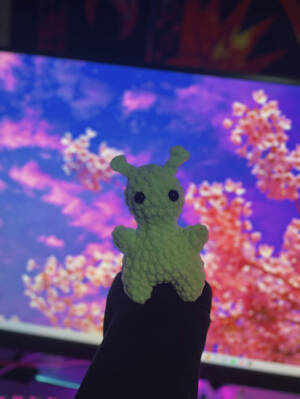 Thank you! I will add you as a tester now
i would love to test! he looks like a pretty quick project, so i'll get this one started right away! (the others that i'm testing are still works in progress)
Thank you so much! I will add you now
Can I use any kind of yarn? and when is the deadline?
I think any yarn should be okay, hopefully
and i was hoping in the next couple of weeks
Then I could test it!
Thank you, i will add you now
If you're still looking for testers I'd love to! Still relatively new to different stitch types but have the basics down. And I have multiple yarn types to pick from to try out
Thats awesome, thank you. I will add you as a tester now
Are you still looking for testers, i have this cool green yarn i think could look really cool with this pattern!
Oh cool! Thank you, I will add you as a tester
So cute! I would love to test if you are still open!
if your still looking for testers id love to test…this would make a perfect christmas present for my partner
Very cute, i will add you as a tester
Thank you, you will be my final tester
Did you add me on it ? Its not showing up for me
I will quickly check
It says you are there? I just removed you and re added you, hopefully it will show now