I need testers for my Pickle the dinosaur - Crochet ePattern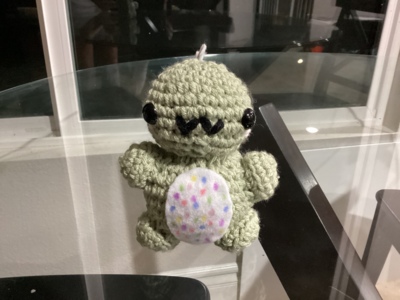 how long did he take and what is the due date?
He took a few hours and the due date is one month.
Thank you, tell me when you get it.
Would love to test for you! I love pickles and i love dinos! Lol
This is my first pattern so I am open to any suggestions​
So cute! Would love to test him
i would love to test it!! im assumuming it's inspired by moriah elizabeth?
I would love to be a tester! It such adorable patterns
I have not recthe pattern yet. I looked in my patterns and under testing.
I will get the pattern To anyone who wants to test this afternoon.
Yeah!!! Tbank you!!
Tell me if you guys got it
If you still need testers, i would happily test this little guy, he looks adorable!