I need testers for my Poppy the Duck - Crochet ePattern
Click pattern photo to apply: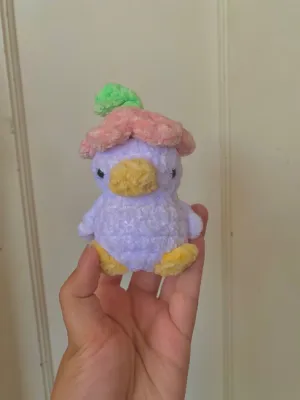 I've been working on this pattern for so long and I'm so glad to finally be sharing it with you all!! <3
I will be choosing 4-5 testers
Deadline is October 7th
People who drop out or do not meet the deadline will not be chosen in future tests, please do not accept if cannot meet the deadline!!
Any yarn weight or color is acceptable, just know I have not used a lighter weight yarn.
Testers who complete the test before or on the deadline will be gifted the pattern.
Journals with an honest review of the pattern and quality photos are required!
If you are accepted further details will be given!