I need testers for my Purple Cat - Crochet ePattern
Click pattern photo to apply: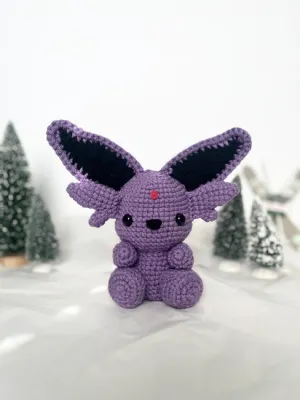 Hello Lovelies,
I am back with another pattern test. I would like to have a few testers help me with checking for mistakes, pattern language, etc. This little guy is made with worsted yarn, took me approximately 3 hours to make. Please make sure to have a journal to mark your progress and/or stay in communication with me.
Deadline: November 19
Yarn: worsted (or any yarn of your choice)
Testers selection: November 8
Btw the "Go To" table on my Ribbuild is gone and I can't figure out how to enable it to rearrange the pattern. Does anyone have a clue?