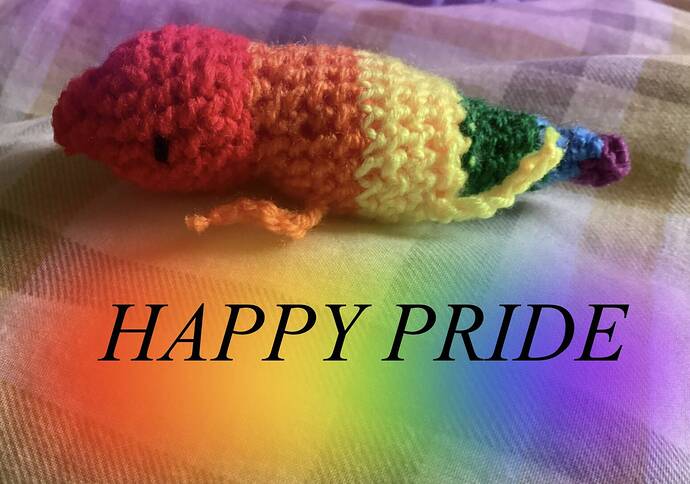 Hello everyone! Happy pride to everyone, I have made a pattern for a pride chameleon and hoped it would be a cute make to celebrate!
I would like 3-5 testers
I will be picking testers on the 3rd
Any yarn types as long as you have rainbow
Deadline is in a week on the 10th!
Happy crocheting!!