H !
I need some testers for my Seasons choker necklaces - Crochet ePattern
Click pattern photo to apply: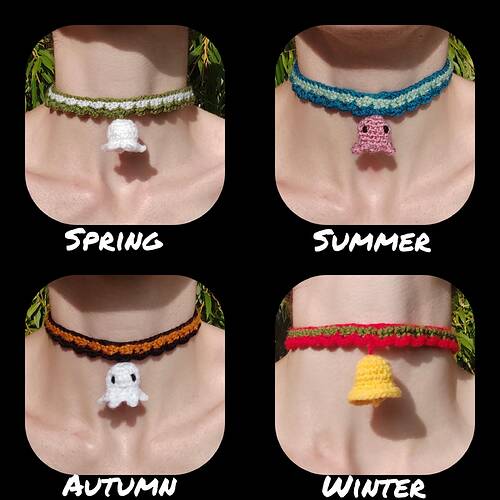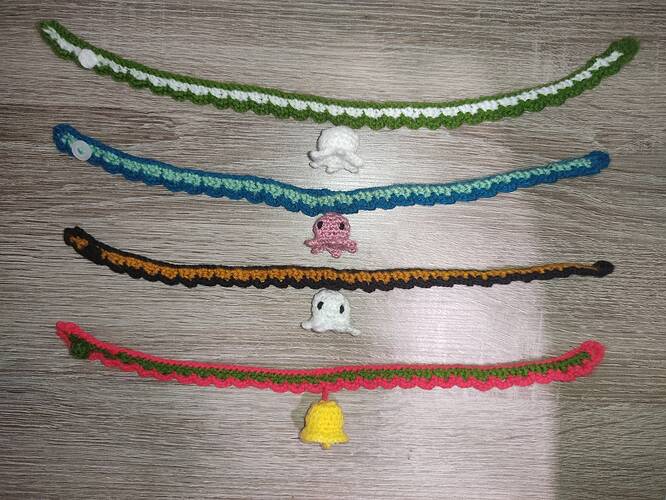 What you will need to do :
Make at least 1 version of the 4 necklaces (lily of the valley / octopus / ghost / bell). Use any colors you like.
Complete the test within a week. Due date : 21th of september 2023.
Make a journal, with at least one final picture.
Give me feedback about the pattern. Tell me if you encountered parts that were difficult to crochet or understand.
*Mention it if you notice any count error / typo error.
English is not my native language, so I would like to know if there is any grammatical mistakes, or weird formulations, including in the videos (you don't have to do it if you are not native).
You can use any type of yarn, but I recommend using fine yarn for this, or not any thicker than medium yarn, because it might be too big otherwise. I also recommend crocheting tight, and with a 2,5 mm hook or smaller.
You need a button to close the necklace, but you can also crochet one, you just have to know it is less convenient to put on.
I accept low or high karma
The pattern will be gifted to the ones who finish the test in time. The testers will be chosen in about 5 days.