I need testers for my Teeny Tiny Candy Corn Pattern - Crochet ePattern
Click pattern photo to apply: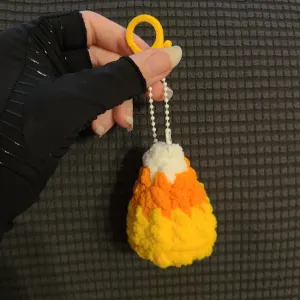 Im looking for a few testers!
Please be able to finish within 3 days of receiving the pattern! It should take 30 minutes or less!
You do not have to make it into a keychain, but i would like some testers to make it a keychain.
I made mine with bernat blanket yarn, you can use a different size yarn, but know that i havent tested in different yarn.
Journal is required!
I will be chosing testers that take good photos of their work!