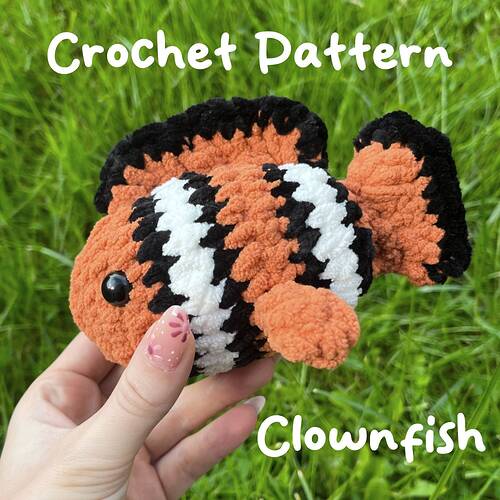 My first pattern release is here!!!
Who wouldn't want a cute little nemo in their crochet collection
Congratulations on the release!!
Welcome to the Ribblr community.
I love the fish also.
However, looking at your profile, I cannot see your shop link. It is an easy fix, just log out and log back in again.
Omg soooo cute! Congratulations
Adorable! Congrats on the pattern release!
That clownfish is very cute. Do you intend to design other kinds of fish?
Her shop is not showing up when you click on her profile. Marilyn is telling her how to fix that
We can get to the pattern as she linked it in her original post.
It's just that the shop isn't showing up in her profile that's all. I don't have a problem of any kind so not exactly sure why you think I do
That is really adorable!
Thank you think it's worked
It did.
Yes, it's definitely showing up now​
Congrats on your first pattern release!
I'm currently working on a dory one