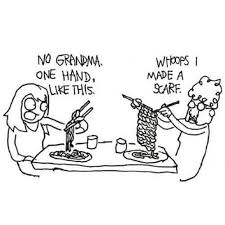 Ughhh it's so Hot where I live, what about everyone?
It's hot here too!!! Love the Grandma meme!!
Yesss it's the worst, the power went out so I have no ac…: haha
yeah I thought the grandma was funny too.
LOL at the memes.
It is hot here too in California! I'm so sorry abour your power/ac, total bummer.
I've been doing more garment type crochet and stuff, and this meme spoke to me:

But also this (my hair and my pet hair too
):
I'm in north central Washington and normally it's very hot here this time of year, but this year our weather has been freakishly cold and wet. I miss the sun
Lol the first one I feel too.
I hope warmth and sunshine find you soon!