My Cuddly Psyduck pattern is finally up and ready! Thank you so so much to my testers, you guys rock!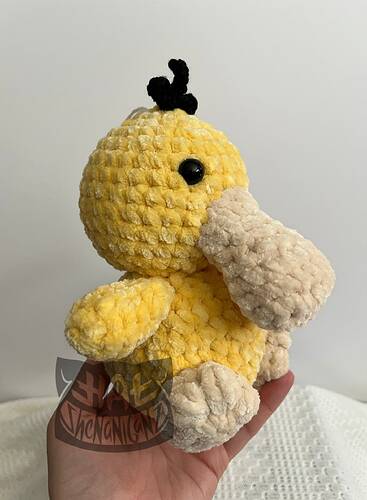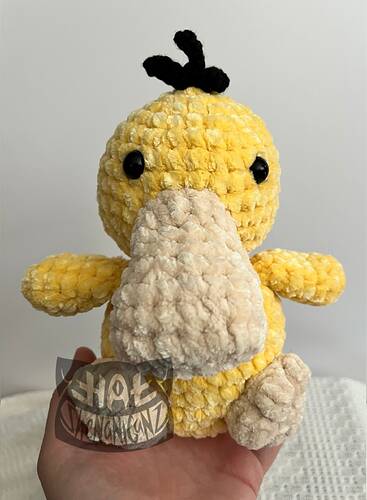 Cute, cute!
Here's the link:
May I ask what yarn you used for your duck??
I used chenille yarn! You can use the premier parfait yarn or a similar chenille yarn.
Yes, but what brand? please.
Premier yarns is the brand of the premier parfait.
Gotcha!! Now I know what to buy to make it look like your duck.

Otherwise I believe michaels has one called 'sweet snuggles', I haven't used that one yet. Sorry just remembered that one! Also Hobbii has a couple on their website, baby snuggle or happy chunky. But Premier Yarns has the most shades and the price is nice, but their yarn also goes out of stock very quickly right now!
Luckily I've gone to several dollar tree stores and managed to get a bin full of Premier chenille yarn- just not yellow though.
None of our dollar tree stores in town have gotten any of the yarn in yet so I just order from their website. 🥲