Deco Cushion is now available in Ribblr and is on sale until 31st of March 2021…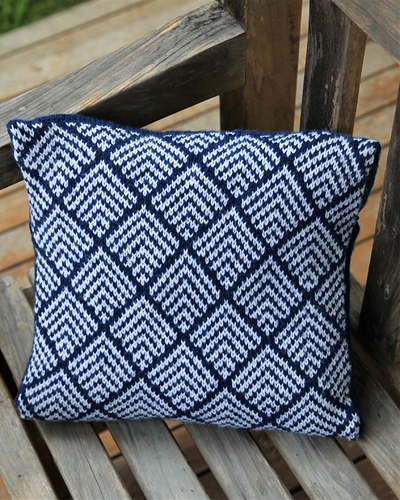 The colorwork is ideal for beginners as there is never more than 3 stitches of one colour worked in a row, meaning there is no need to "catch" floats.
The cushion cover is knit in one piece and folds up with an overlapping ribbed edge to form an envelope enclosure, with seams down each side edge. The pillow fits in without any need for buttons or zips.