Hello there fellow sewists! I was wondering if anyone else has any hexagon based projects on the go. Personally I've started a little DPN case to hold my DPN's when I put my sock knitting down so that my needles don't fall out and my sock will stick out. I'm going to make the outside layer as a rainbow of hexagons in celebration of pride month (myself being part of the community), the inside will just be a lining fabric and I'll likely use snaps to close it.
Here's the little progress I've made so far, I'm hoping to be finished it soon so I can use it when I knit my rainbow socks!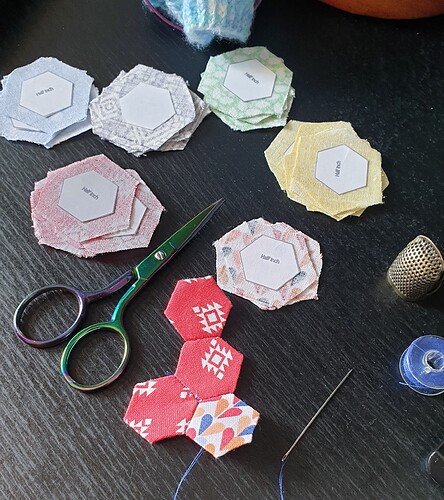 I would love to hear about and see what you're all working on.