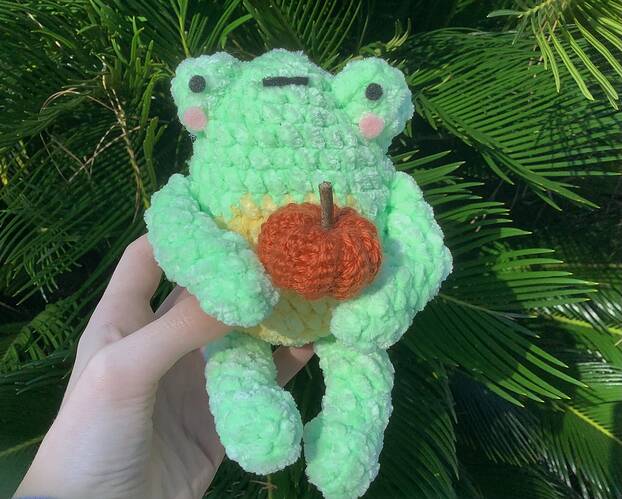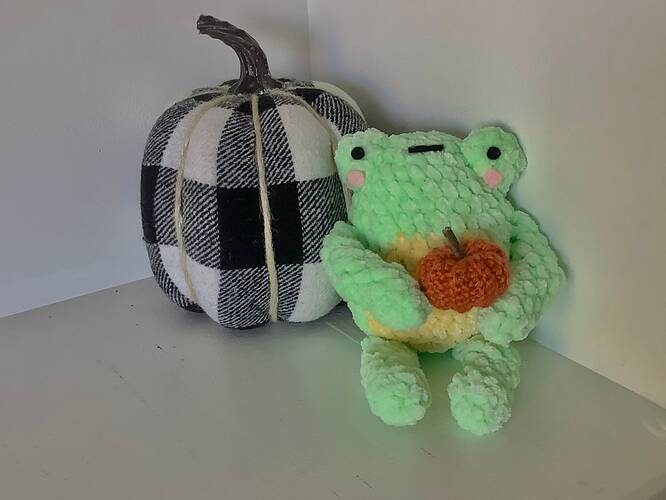 This is Drog! Drog loves being outside and he loves nature! When Drog goes pumpkin picking he has to find the best pumpkin! That's him holding the pumpkin he found.
I've been wanting to make him since the pattern came out, but I finally bought that pattern just recently. Thanks to @avery_and_co for making an amazing pattern, so I can have a cute little frog friend in my room!
Since it is fall of course, I had to crochet a pumpkin for him to hold. I hope you love him as much as I do!

.
.
.
.drog pattern: @avery_and_co
.mini pumpkin: by me:) (currently not selling)