SO CUTE!! I have only made 1 sweater for my dog.
(She doesn't like them so I don't spend time on them)
I love the colour choices!
Sharing with a friend who's getting a small dog this summer.
Aww your dog looks so beautiful in that gorgeous sweater you made him!!
Dexter is old, and has always been on the thin side. He loves his coats to the point that he begs to be put in them, and growls when I take him out. Kinda silly since he has so much fur!!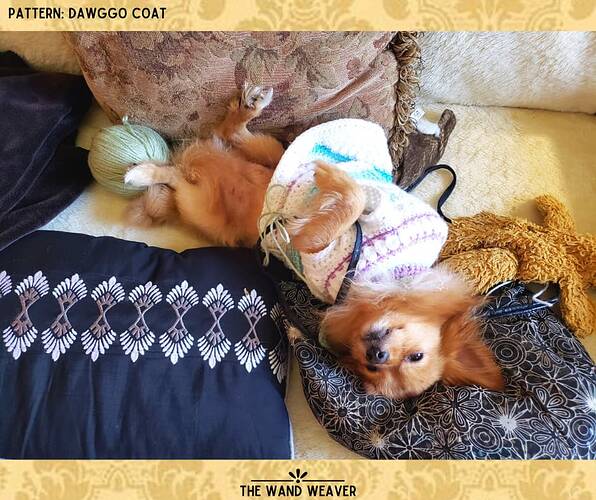 This is one of the first I made him, after buying so many at PetCo, etc. Too big in the chest, so his little arms kept getting stuck inside, but he didn't care. I finally got the sizing right, took a long time to tweak that part.
And yes…that's his stuffy bear that he sucks on to go to sleep.
Awww