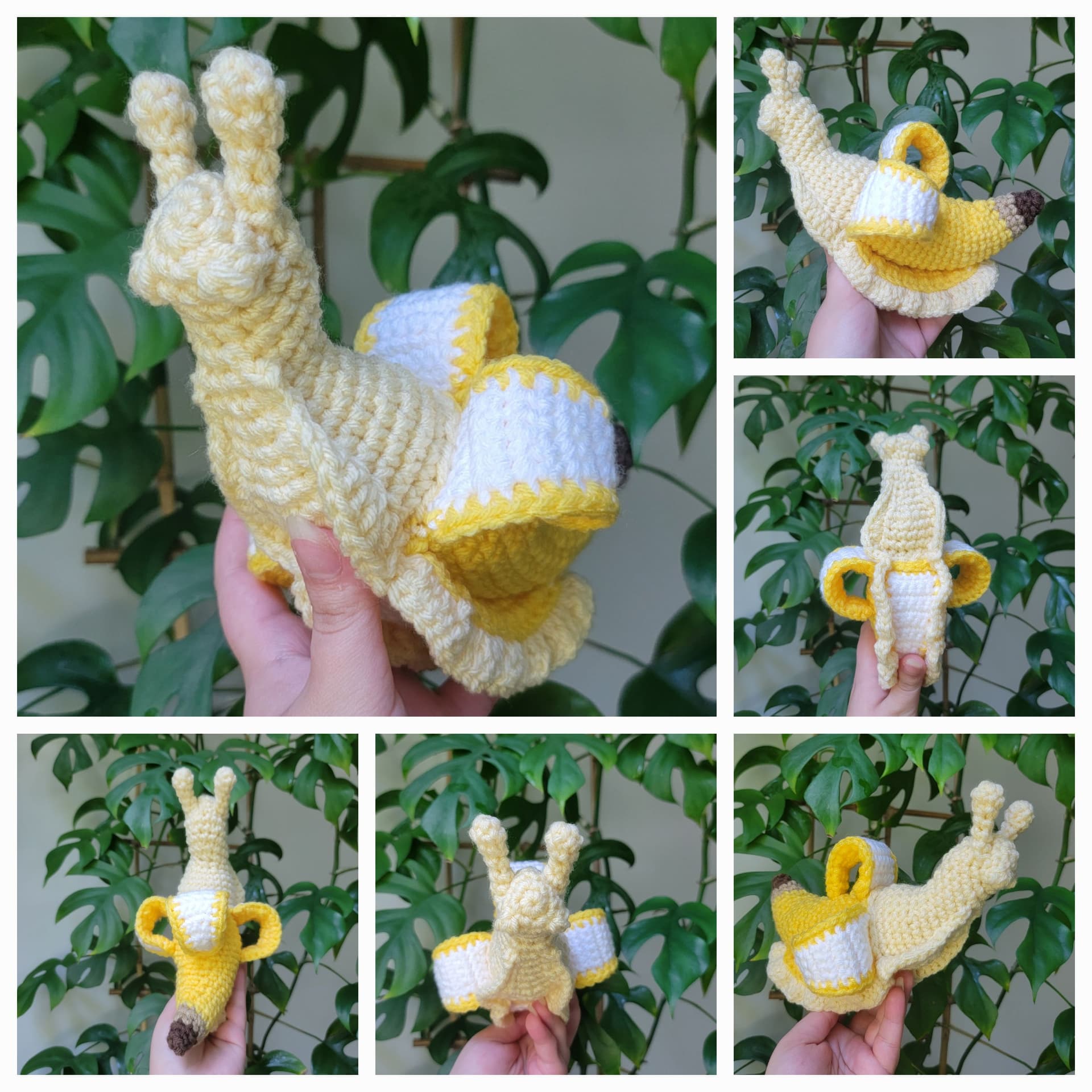 I am debating whether I should release him or not. I wrote to the pattern and everything. He's just a complicated fellow, and has one major flaw…
…he takes a nose dive when he's not held up.

I figured out an easy way to make him stand! Thank you to everyone who made suggestions, i decided to give him a "doorstop" of sorts.