Turned out great…some might even say apeeling
Seriously though, well done!
Cuuute…
We approve this dad joke!
Great work @anoswaldoddity !
Aww hims is upset, so cute
Can you please send me the link to the pattern?
I looked it up, and could not find it.
You inspired me to make a psychedelic strawberry in chenille yarn I will post the results soon​
Sooo cute! Great job!

uh… I think you asked the wrong person because I dont know how to inssert a link.
Oh cool, like double cool,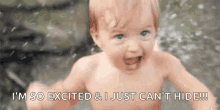 No worries! I got the link
Super cute!! I love it
congrats on your regular!