Ahahah…
omg so true lol by the way my favorite hook is 000/3.50 lol
Omg OR THE ONE SIZE YOU NEED or THE ONLY ONE YOU NEED YOU LEFT AT HOME
I only use one size: G
and only one hook: Daiso
I picked up four of them the day we left Anaheim,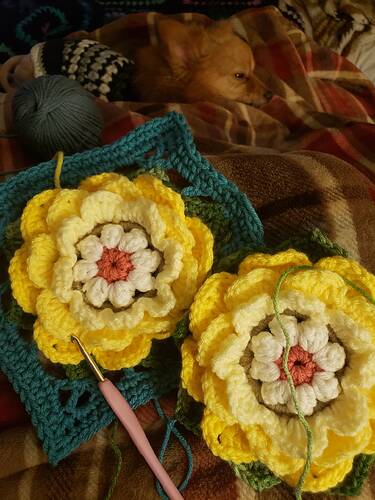 for $1 each at the Daiso store.
"Just in case…"
Glad I did, because I lost one (of course)…
and when I tried to replace it I found out:
They only be found in Anaheim, California
Hawaii,
and Japan.
We move every 6 months for my husbands work,
and I just lost #2 somewhere in this apartment.
I hope I find it when we move,
otherwise I'm one sad cookie.
My most absolute favorite hook of all.
Oh noo
I have zero clue where my 4mm hook is. I have a 3 and a 5 1/2
This is not the one I wanted to send, but now I can't remember how to delete post.
But, I'm ok! Lol!
Places I look (in order):
In hair
In bra
Under/between cushions
In fridge
Cat bed
I give up, go buy a new one.
I had to apologize to my children, after they moved out and I got a divorce and still lost a pair of needles, I had no one else to blame.
. Not saying they were never to blame, but could be my ADD and not remembering where I put them
.
Tell me about that, I lost mine since a week, I'm so mad
it's a clover one (yellow type) in 5mm
I lost one I got in a kit for Christmas
It's my favourite one since it is tiny, actually really good hook​
I got this clay tumbler from somewhere. It is heavy and can't be knocked over. I keep all my hooks in there except the ones I'm using. Doesn't mean I can't find that one though! The one in my lap, in the couch, under my butt, on the floor! It does cut down on the number of lost hooks.
Right next to this clay tumbler are 2-3 pairs of scissors, needle threaders, needle nose pliers, chenille needles, stick pins, and my red bull. I have multiples of everything because I want what I want when I want it! Which is the whole point behind this meme anyway right?