Have you crocheted any Halloween themed crochet yet one of my recent ones was a pumpkin jellyfish. What was yours?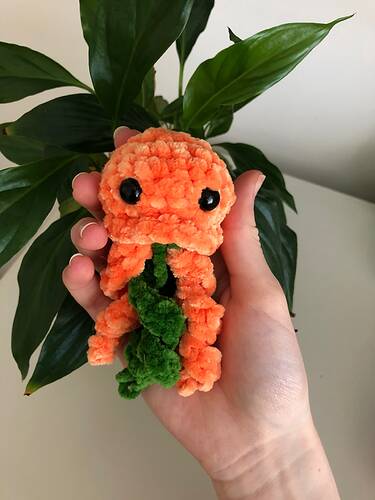 I love these so much they're such a cute decoration
Right now I'm currently working on a ghostface (Scream) graphghan either for a pillow, tote bag or just for the wall, I haven't decided yet
I'm about halfway done but had to stop to work on other things lol
It's my first time making a graphghan so there's some slight hiccups and mistakes but overall I think it's coming out good
Oh my gosh I love them!!! Did you stack them like that freely or did you do something so they'll stay out like that (glue, tape, etc)?
That's such a good idea it looks great so far
Thank you so much
I love these so much there's so many of them and they're so good
How do you do the whip cream on the pies?
Super cute! Great job
Your jellyfish is very cute @WillowArtStudio
This is so cute! Looking at the last O, I was thinking you could put a photo in it. Looks like a picture frame.
oh my gosh, how cute is that!
Thanks so much
these r all so cute!!! ive made a pumpkin turtle so far but i really want to make some more before halloween
I sewed them on! The pattern is free on ravelry
That would be very cool! Something to think about for the next time!