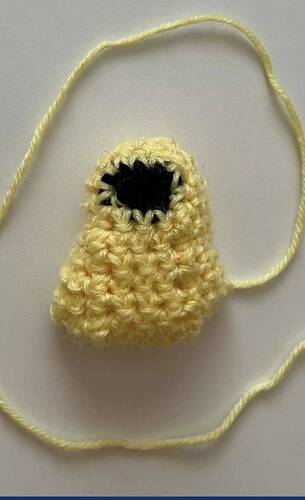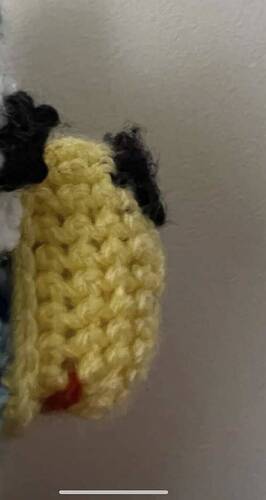 My pattern states
Row 1Color black Chain 5, sc 4 starting in 2nd chain,
Row 2: sc 4 (black)
Row3: change color to yellow, sc 1, change to
Black sc 2; change to yellow sc (rest of pattern in yellow)
Then it jumps to round 10: ??? Inc, sc2, Inc, down left side of nose sc 8, along black side of nose sc 4, down right side of nose sc 8.
Whaaaa??
There is no designer to get a hold of to ask questions.
Help!
If above makes no sense, anyone have a pattern to do a snout similar to above? I tried looking at dog patterns , searching about a day, without finding a dog with similar snout.