hello everyone :3
im getting ready to release my first pattern soon, and im wondering how to figure out the price for patterns!!
i know how to price finished projects but… patterns are confusing :'3 i was thinking around 1 dollar…???
it's a mini amigurumi keychain/stuffed animal! it makes this lil guy: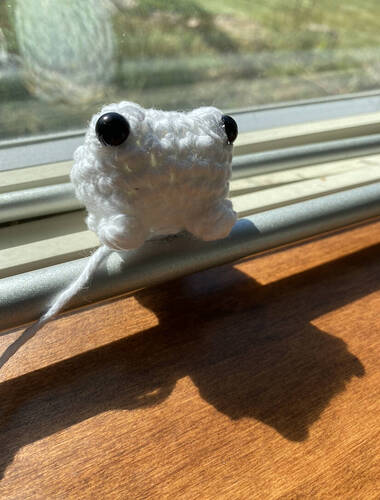 thank you for the help!!!