Have a pattern I bought that should be classified as Tunisian .
Hi @anoswaldoddity ! All you have to do is scroll down on the pattern "home" page and at the bottom there will be a spot where you can report the pattern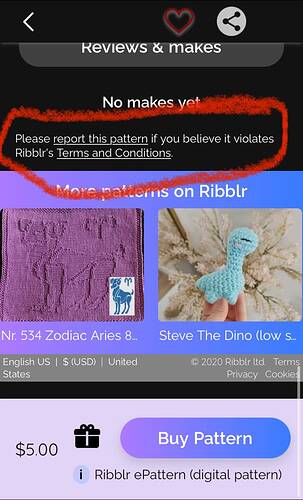 I would message the designer and ask them to correct it
If the designer hasn't fixed it perhaps @Ribblr can fix look into it?
Have to give the designer about about a week to respond.
Depending on how often they check Ribblr, a week or two sounds reasonable.