How do you do this? I can't find how anywhere!
In the materials list, you can add your materials including the yarn. Color A is the first color you put, Color B is the second, etc. Hope this helps!!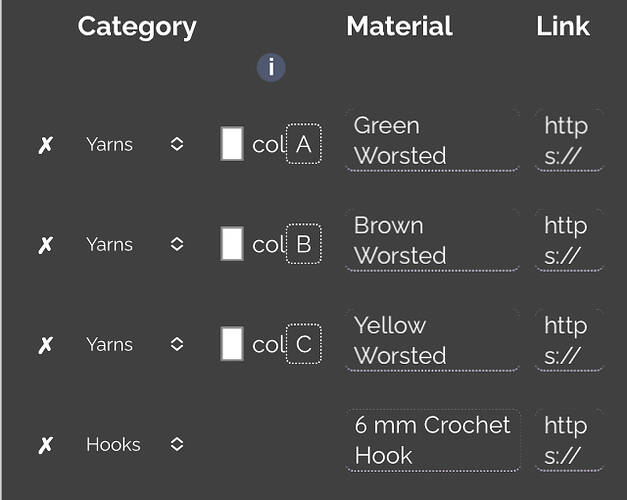 I've attached a screenshot as reference so you know what I mean : )
so i write it out as literally
Color A
?
I believe so! I'll go check right now
Yup! Just type in 'Color [letter]' and go off of ribbuild mode to see it's highlighted like that! It will go to whatever you set the color at. I haven't put the green on the materials list yet, just the name, so that's why it looks white.

ahhh tysm youre a life saver!!!
Of course! Glad I could help

(BTW I just changed the color in the materials section, and it changes the highlight color.)