Third, select sort by

Fourth, select sort by low to high in pop up window on bottom
Fifth, have fun sorting through all the free patterns!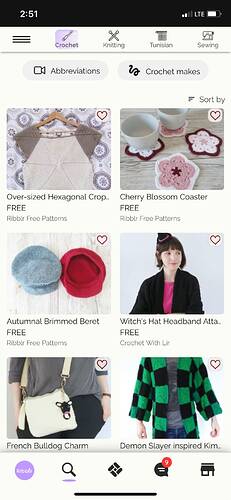 I already knew this but for those who don't know this is really helpful!
Like me haha. So thanks so much!
Just want to save the newbies some frustration.
yeah especially if they're just new or not sure how the platform works just yet,
I've been doing this for a while hehe I have so many of them now <3
But it's true a lot of people didn't know this trick! I've got people asking me how I find them too
So thanks for sharing this tip <3
Oh, and to clarify, I actually didn't see the "sort by" button because it's so small.
It's not like I think it's super hard or something- just a wee mental roadblock to overcome!