My cousin sent this to me so I hope it will work!!!
This is cool! Let us know how it goes
I soak my acrylic in vinegar, straight vinegar for about an hour. Throw it washer with detergent and softener. dry it in dryer. Comes out soft! This is with acrylic of any kind except red heart, I don't buy red heart.
Oh, red heart is what I use. Almost done the blanket for my baby sister, almost 4 feet now and probably three across and I cannot WAIT to be done!!!
You can do it with red heart!!! I just never have because I don't buy it.
I'm just curious, why don't you buy it?
Crap, I'm buying it now! They cut my pension down.
Speaking as a retired hairstylist…
Save your shampoo and conditioner, there is no magic there that laundry soap and fabric softener won't do.
I can't find a link, but a very long time ago I read an interview with someone from red heart.
They said that the reason it is so stiff and scratchy in the store is because of the sizing put on it.
Sizing is like a waxy starch and is put on many textiles to make them easier to work with and then washes off once the item is completed.
Vinegar will remove sizing faster.
Red heart uses more sizing than other acrylics and its what makes it easier for beginners and crocheting, because it doesn't split or felt while working and you get excellent stitch definition.
Heat will soften acrylic yarn. It will smooth the fibers and give a softer feel, going one step further you can "kill the yarn" and iron it. This results in a shiney, silky fabric with the drape you never imagined you could get from acrylic.
Wow! Thanks for sharing that!
Red heart will never be as soft as other "premium" acrylics, so I don't use it for projects that must have that softness, but over all I think it washes up fine for most things.
Another thing to keep in mind…
Just like plastic, acrylic will harden over time if left alone. So those old afghans will get hard and scratchy if not laundered from time to time and will generally come out fine once they have
I really do appreciate all the knowledge you are sharing with us!

So you do the wash to a finished project right? I can't imagine throwing a skein in the wash, it's never untangle.
I threw skeins in the wash! Take off the label, put them into pantyhose, tie ends tight, and put all hose covered skeins in a lingerie bag and you can wash.
Mine needed about an hour or so of dryer time though. The yarn was soft by Red Heart. In my old place one of the cats peed on the stash of soft yarn in a box.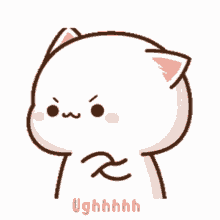 Oh, I added vinegar to the wash too.
Woahhhh I'm gonna try this out:D
you can do it that way, or…
if you have a swift (or the backs of 2 dining chairs) you wind the yarn into a giant circle and then take small lengths of yarn to tie it at four or more points to hold the strands together (all the steps to dye yarn or make a hank, if you've ever bought yarn that way you'll know) then gently fold it into a mesh lingerie bag. Wash and dry in bag.
@grannyroomcrafts a plethora of knowledge!!! Thank you for sharing. I knew some of it, but not all of it!