That's what I feel like. Kept looking at this kitty over and over since I made it. Even shared a picture of it WITH YOU.
Thinking "There's something about this kitty". I dunno, I like the button eyes…
NO ONE TOLD ME THE NOSE IS UPSIDE DOWN!!!
Didn't see it till I finished the whiskers and finally decided on a mouth AND scoured the internet trying to find out HOW to sew the mouth (cuz I'm not a seamstress…'they' don't seem to know).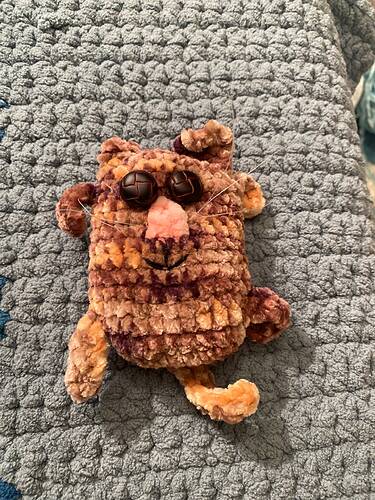 My kitty's name shall be dubbed ribblr.