Hey everyone! I've been thinking since the year started about how I wanted to make a free pattern my first one for 2023 but am unable to decide which one it should be. This is where you all come in! I need you're help choosing which of my 6 patterns (all need testing) should be first!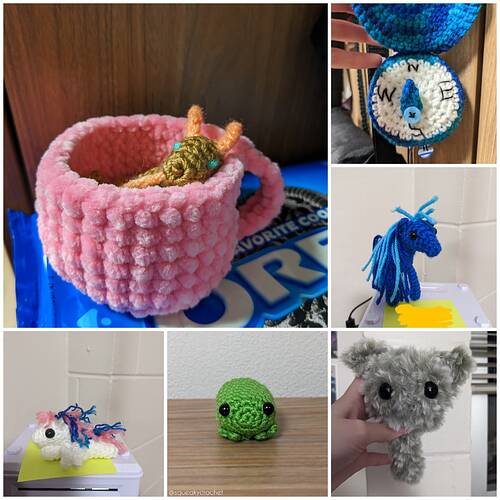 No clue how to make a poll so if your interested in one of these let me know in the comments! The pattern names are: Cup of Dragon, Compass, Inspiration the Pegasus, Pegasus the Water Horse, Pocket Frog, and Puffball Kitty.
Thank you to anyone who chooses!
So far we have Inspiration the Pegasus in the lead with 6 votes! Cup of Dragon is in second with 4!
I'm going to continue work on Inspiration the Pegasus's pattern and will hopefully have it ready to test in a few days! Thank you all for helping me choose this and for all you kind words!