This is the most adorable pattern for a cat or dog! It is the Fruit Tingle Pet Hat by @Littlebookofyarn , I made it for my dog and this is how it turned out!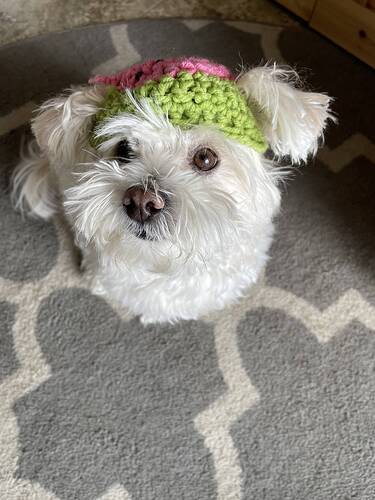 She was not very cooperative but this is the best photo I got of her!
Anyways if you have a cat or dog you should definitely make this pattern. You can make it for all sizes even though there aren't set sizes. I can't think of anything negative about this pattern it was so easy to follow and there were photos to show the steps that you normally wouldn't get with just the writing!