Update:
The amount of interest you all have in my "low sew" gnome crochet pattern is amazing!
it's free to my followers!!! And thinking of doing a pattern giveaway soon so be sure to follow!!!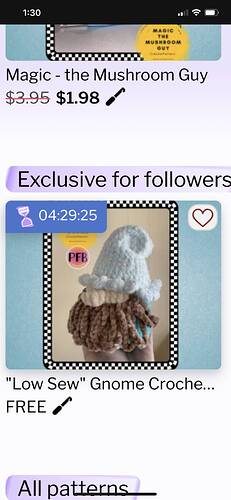 Be sure to follow so you can get this fantastic free pattern! It's mostly no sew except for securing details and weaving in your ends!
There's so many things that can be done with his pattern! Please tag me in all your makes and give me credit for the base pattern design!