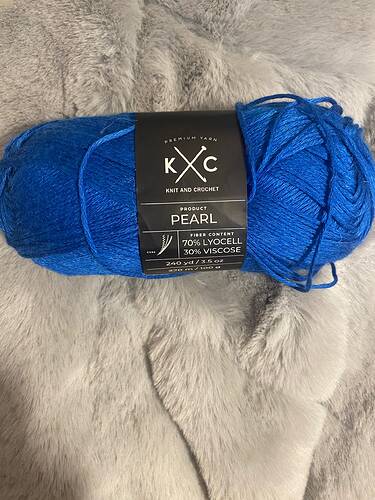 Bought this a while ago for 12 cents a yard, usually 27 cents a yard.
Has a nice sheen and soft - both probably due to viscose.
It is about 12 ply loosely twisted together. THUS, it splits like every 5th stitch. If you end up frogging it, don't bother trying to use the yarn. The splittiness of frogged yarn is like a stray hair on your face you can't find, drive ya batty.
Using it on an amigurumi project. Label suggests 4mm hook, too many gaps. Went down to 3.5mm hook with yarn under and it's looking good.
Would I buy it again? No, it's highway robbery at 27 cents a yard, not much better at 12 cents a yard.
Also, there is no spring/bounce to this yarn, making it more difficult to insert your hook into the stitches.
Washing instructions state Hand Wash, dry flat, no iron, no dry cleaning.
Sounds like a pain in the ass overall.