Maybe make a scarf? Or a shawl?
Maybe a hat or pair of gloves?
Do you know any patterns I can follow ?
No. Make one up
i have a pattern for a yin yang crop top on my page if you have a contrast colour in a similar yarn?
Oh, where can I get this pattern? I love sunflowers ! This is so cool!
It looks like lots of sc all around the cable, then some leaves and flowers. I'm not sure where to find that pattern but I'm pretty sure there are lots of small flower pattern on ribblr that you could use
Actually this one might be very similar
@WolfKvB
Girl you are incredible!!!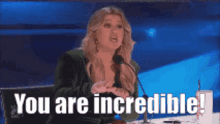 it looks like the one i made but with no flowers