So I was looking at weighted blankets online and I saw this bearaby one that was knitted. It's pretty cool because there's no beads or pellets like other weighted blankets and you can wash it in a washing machine.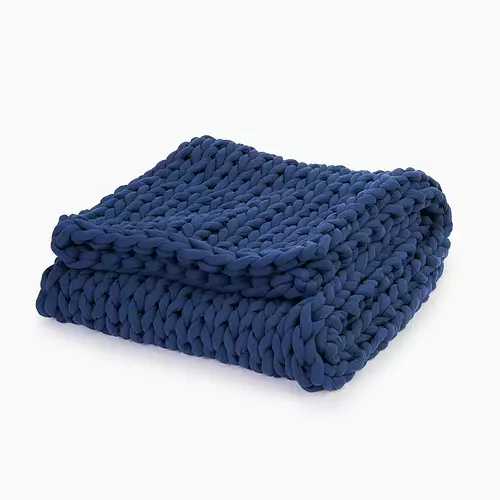 I was thinking of trying to diy it but it's been hard finding the right yarn. It's like a jumbo size yarn that's a cotton tube with stuffing on the inside. I could maybe use Bernat blanket big yarn which is pretty easy to find, but I read online that it was a lighter yarn and won't be as heavy.
I found a bernat brand tube yarn that has been discontinued but it's sold on eBay from the uk (I'm in america). It's from a brand that I trust and not super expensive, but I may have to pay shipping/customs so I'm not sure if it's worth it.
I was wondering if anyone has any experience with hand knitting jumbo yarn blankets (with either type of yarn). Any feedback or ideas would be great!