Find Santa for a chance to win a mystery pattern and our Lucky Sunday badge!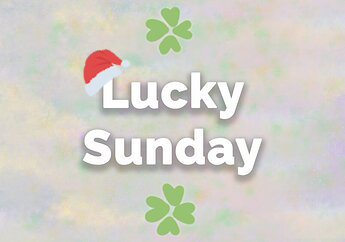 ---
Last week's Santa revealed and winner draw!
Many of you successfully found last week's secret Santa which was… @SierraCrochets07 !
And the winner (one of those who found Santa) is… @AutumnWitch !
---
To Join you MUST comment 'I'm in' before →
2022-12-12T14:00:00Z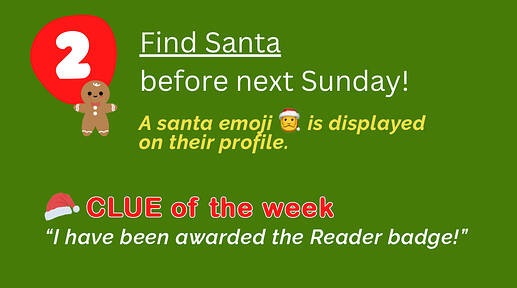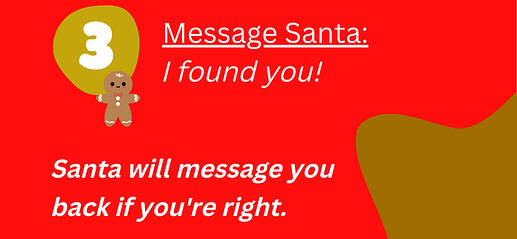 Notes
You only need to search within the community! Santa is right here.
please allow Santa up to 24 hours to reply to you
The winner will be announced next Sunday. There's a new winner and a new Santa every week!
---
Frequently asked questions

What is Lucky Sunday and what can I win?

Available for Ribblrs only, each week you get an opportunity to win a mystery pattern!

What is a mystery pattern?

A mystery pattern can be any pattern on Ribblr.

Each winner will win a pattern based on their 'Discover' section (personalized recommendations). If you are a new user, we highly recommend you get a few patterns and add patterns to your wishlist first so your recommendations will become more personalized.

Simply post 'I'm in' and you'll be automatically entered into the draw unless otherwise stated in the post.

How long does Lucky Sunday last?

24 hours only.

You have 24 hours to join in or wait until next week.

How is the winner picked?

Every Monday we randomly draw a new winner and announce it on the post. It is then closed until the following Sunday when you get a new chance to win!

How many times can I win?

You can only win once. There's a new winner every week.
See past winners here.
---
Don't forget, this week's clue is:
"I have been awarded the Reader badge!"
Good luck!