This is probably one of the fastest projects I've done and I used this really pretty color change yarn!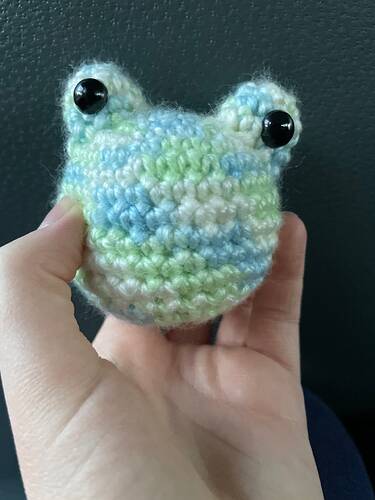 Nice, the yarn ombré is cool!
Adorable! Your friend will love it too
I'm not usually a fan of variegated yarn, but this is definitely one of the exceptions! That yarn is perfect for this squishy! Great job!
This is adorable
so cute!!