I've got a middle finger that I've been trying to stabilize because I hold my crochet in my left hand with my middle finger being bent.
Tried splints, trigger finger stuff, "sleeves", etc.
This is the only thing that works. self adhesive bandage or AKA Coban.
Brand name Coban is expensive in my opinion. A high quality generic works just as well.
You can also adjust the compression with a bandage where with all the other stuff I couldn't.
Just an FYI if anyone else is suffering!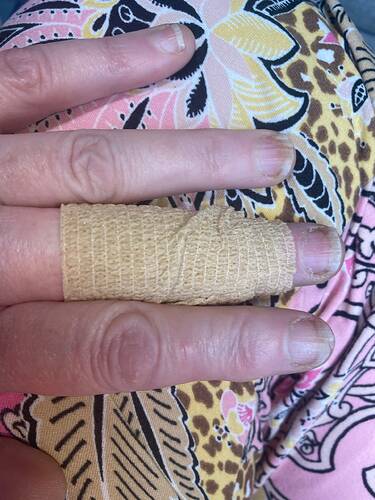 If your finger is blue, like mine is​
, then it's too tight.