Oh my! Where has this month gone! Well I aim for raffle on the 12th of every month, but work has be NUTS the past two weeks; therefore I am a couple days late
Anyways this month the pattern I have in a Blog Hop is my Gifting Gnome pattern! So that is the pattern that is being gifted for this raffle.
Come follow my shop to be entered into next months drawing.
Come follow me on Instagram @mycraftypursuits for monthly blog hop updates and random other fun crochet events that may pop up.
Congratulations to @Elinds for winning this months raffle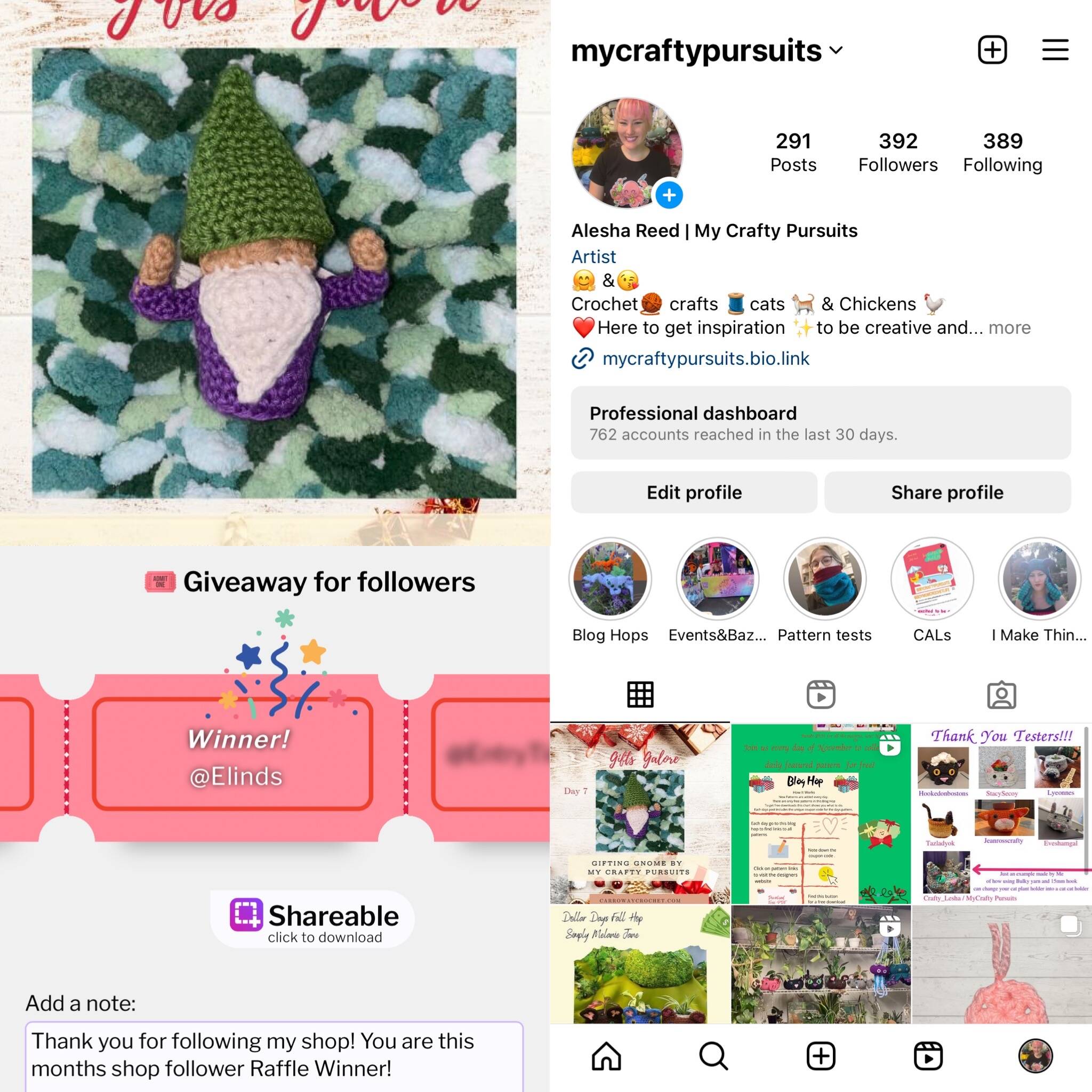 PS would love a few more Insta follower