If this is not allowed please let me know and I'll delete it. I was just hoping somebody here would know this pattern maker or tips to find it.
I have a customer that wants a wolf custom order made as a gift. I have been searching all over trying to find the pattern but I can't locate it. I did reverse image search and it shows up on pinterest and that leads to a free crochet pattern site but the patter is not the same. They add other "wolf ideas" photos at the bottom and it has the photo but no link.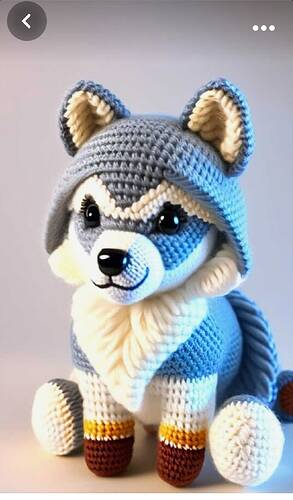 I can probably try to make a similar one if I had to but it will take weeks to design it and I cant see the back legs to tell how to make that stitch. Maybe its just yarn sewn into the stitches to look like a curled texture…???
Any ideas on how to find the pattern because I would much rather buy it than try to figure it out.
Maybe someone here has seen it or knows the maker possibly???