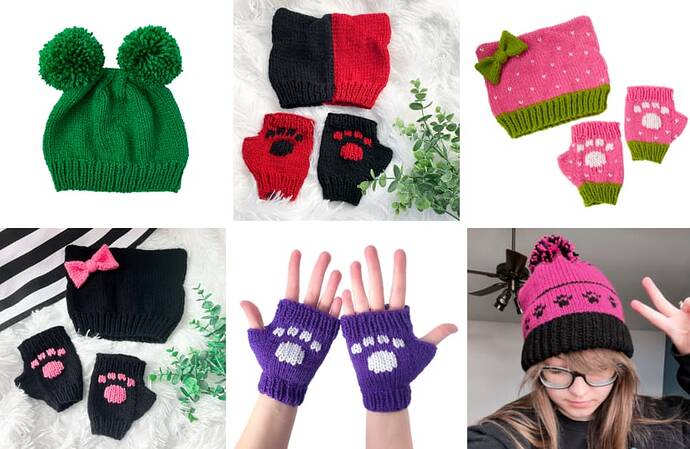 I have a small little business selling my stuff to people at Anime Conventions and online, and I love doing it. I've never really been focused on designing or writing patterns, but with my recent tiktok success I've had a lot of people ask for patterns.
I'm not sure it's worth my time to write them all (I wrote a pattern for my paw gloves a few years back and made like $50 for the 15 hours of work it took - oof). I'm also afraid my items aren't even all that unique enough to warrant the need for patterns…
But I made a Google Form survey to see if everyone's interest would maybe be worth it for me to add this as a part of my biz.
So far the results say… maybe…? if I can find some more interested people! I'd love to hear your thoughts! :3