Pippin the Pigeon has dropped!!!
Thsnk you so much to all my testers!!! @binka @cheerfulcoyote @Cheechiekatt @carlyshopeu @Anion @bobbinsandbarbells @lunarcrochett @althamarine @hannahscrochetthings @HuggleNHooks
Your help is invaluable!!!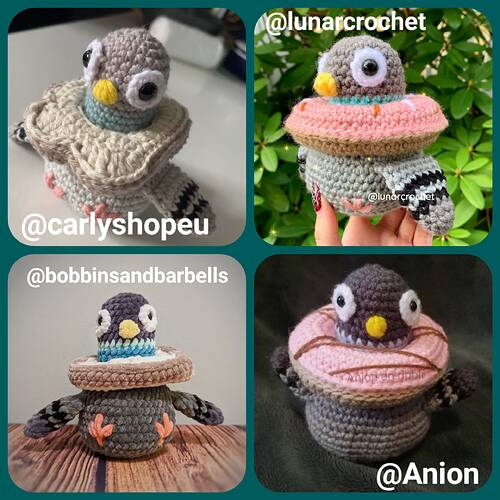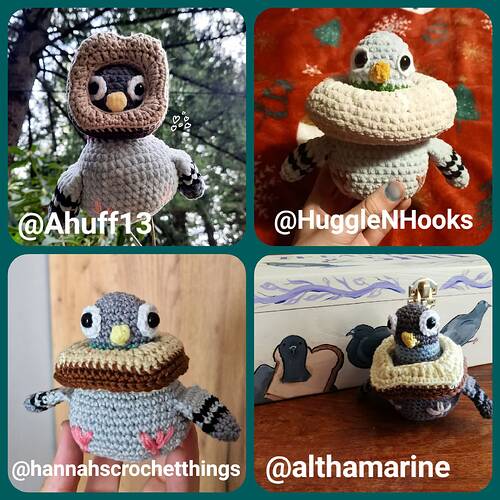 Congrats on your pattern release! Amazing job testers they all look so adorable
I saw the ig post
Congrats on the release, it was so fun to make
These looks so good, Nice work everyone
Thanks for letting me test him. He might the my favorite thing I've ever made. Congrats on the release!
They are all so amazing! Thank you for letting me test! Your patterns are so creative and beautiful! I can't wait to see all that you create!
I LOVE PIPPIN SO MUCH
he lives on my bed now
thank you for letting me test, i love all your patterns so much
Both of your were so cute!!!
AHH THEYRE ALL SO CUTE
youre welcome!! I LOVED this pattern, and Im totally going to make more!! Thank you for your amazing patterns 🫶🏼
Thank you so much! I'm glad you loved him!
Congratulations
Congratulations on the release
oh my goodness it's amazing! I love it so much!