Thank you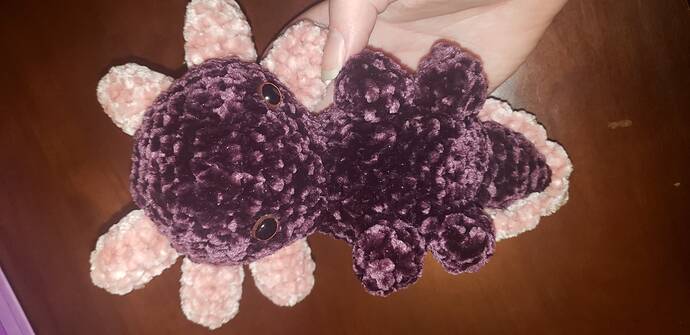 Look at my 'xotleeeeee
. I loved how cute and easy this pattern was
i ended up making the little pieces first and sewing them on as i built up the body which i think works best for me. Overall it's a really good pattern, thank you so much for gifting it​
Awhhh thank you, looks so adorable
the color combo is really nice and looks soooo soft
Finished the boba cup! Super easy and fun little pattern; thanks for letting me try it! Left a journal, too, so hopefully even more people can see and appreciate it ^.^
That looks so cute and fluffyyyy
thank you
Thank you; glad you like it!
Hello, love your idea but I am a bit confused here… is this not what testing is for? When I tested (only did one yet) I wrote an email with quiet a few points of feedback to the pattern creater, I thought this was kind of the point of testing, to receive a pattern, try it out and give feedback
or did I get something wrong?
Noo you're completely correct, it's just that like most of my patterns already had tests a while ago, but even so it's always nice to get some more feedback. Some of my patterns I published quite a while ago and maybe I missed a few things, plus I just really like having more people making journals/showing their projects, that just makes it a bit nicer in case anyone is doubting whether or not to get a pattern (I hope that makes sense?
)