Super cute! Congrats @thrumystitches

If you share the link it'll help with your sales fee
Yes I will. Thank you so mucb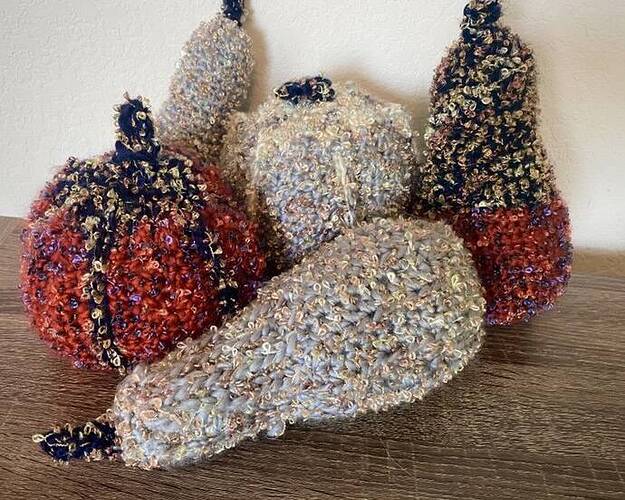 And I made it! Some might hate this interpretation, some won't.
I think it would look great in a minimalistic luving room with colors black white silver gold.
I love it! It makes me think of them having some snow on them, that yarn is brilliant!
Yes, it's by Premier Yarns an Isaac Mizrahi line. Of course, they don't sell it anymore.
That's so disappointing!! It's very unique