The Patterns for Chez the Triangle Cheese Mouse is now available in my shop. I hope y'all like it.
Small version (Head only)
BIG version (Full Body)
2 in 1 version pattern
My shop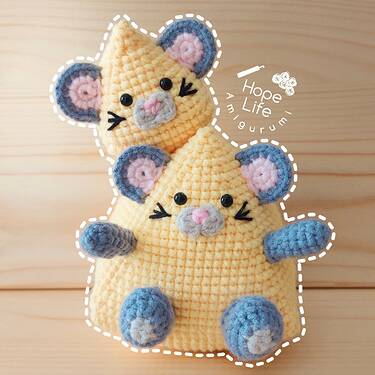 Thank you
Thank you
Cute! Congrats on the release
Thank you
They're so cute! I absolutely love their little faces!
Thank you