I'm sure your grandson will ask for some Pokemon you've never heard of at some point
As a boy he probably wont ask for a togepi, but if you ever make one i would love to see it!
Ohhh thanks for the tip, I'll check it out as well since I love making pokemon
The patterns I found are from a free blog by crochetfanatic, though they do have errors sometimes (I adjust small stuff anyway so not big problem for me)
Red Heart Super Saver is my favorite for amigurumi, Big Twist from Joann's is my second favorite. Both have great color selections. RHSS is definitely sturdy, Big Twist is slightly softer but still good.
I want to like RHSS, but I can't stand the pilling. Thus, either buying a blend or anti-pilling acrylic.
FYI, the above link does not go to your shop….
I crochet almost exclusively Pokémon! My favorite yarn is either Big Twist or I Love This Yarn for smaller plushes and Bernat for larger. "I love This Yarn" has a huge color selection and the acrylic is really soft. Big Twist also has a large range, but the softness is hit or miss with every color but it's cheaper by a bit!
I would also suggest finding patterns that are rounder and less detailed. Sometimes the detailed Pokémon amigurumi patterns can come out uncanny and wonky :')
As for the details, needle felting or felt works best for the smaller plushes and felt/ crocheting details for bernat is the best <3
Thank you for contributing to the conversation AND for the tips.
I think the really detailed ones are''nt even made by the designer.
My pleasure, glad to see so many people with great tips!! I'm still learning how to use Ribblr's message boards so apologies for misunderstanding about the patterns
No problem, this is a safe place. We're all inclusive.
For rounder pokemon i found a youtube channel called Amigu World that has many cute videos! But i havent made any myself yet
Yes thank you!!! I love them I've done a few of their Pokémon patterns. So easy to follow and work up quick. I'm pretty sure they have patterns here on ribblr too for those who like written better.
I will have to look them up here!
Glad you have tried them, makes me feel better mentioning them (as again, i havent donr them myself)
I love to crochet Pokémon! (And have even made a few patterns.) I'm partial to chenille and other squishy yarns, myself, and I often use a mix of Bernat Blanket/Bernat Baby Blanket, Yarn Bee Cozy Occasion and Premier Basix Chenille, which are roughly at a similar gauge and allow me a good range of colors.
Other yarns I like using for amigurumi have been Lion Brand Wool Ease and Thick & Quick, as well as Mira's 10-ply acrylic. (Most listings are 4-ply, so it may take a little searching!)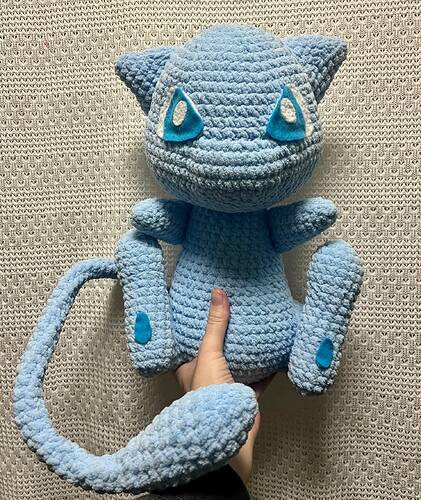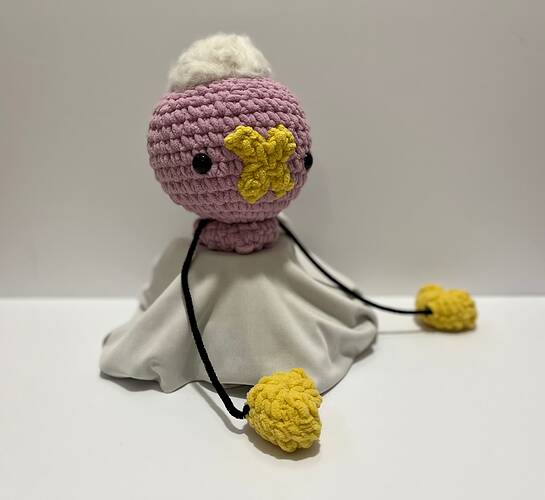 Yay! I can see your shop now!
there will be 3other pokemon patterns but i have procrastinated​