This week we are delighted to feature Fay (@stitchbyfay) of Stitch by Fay as our Ribblr of the week!
Scroll down to read our interview with Fay and find out how you can win a pattern!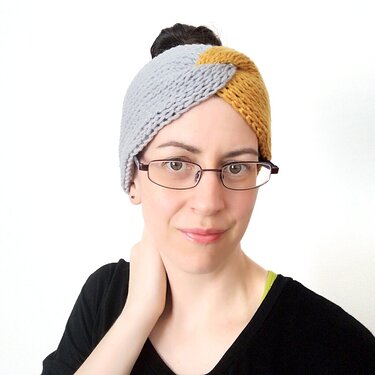 ---
Hi Fay! Tell us a little about you

Hi! I'm Fay and I'm the crochet artist/designer behind Stitch by Fay. I live with my partner and son in beautiful New Zealand.
When did you start crafting and how?
I've always been a creative person and I've dabbled in a variety of crafts over the years (cross stitch, jewellery making, scrapbooking, sewing).
I started crocheting in 2012. I'd actually tried a few years prior to that but I just couldn't get my head around it so ended up putting it aside. I don't remember exactly what prompted me to try again but I'm glad I did.
And how did you start designing?
I started designing at the beginning of 2020. If felt like a natural progression of my craft and an opportunity to keep learning and pushing myself as an artist.
Do you have a favorite thing to crochet?
I love to crochet amigurumi! I find them quick to make so it's easy to fit some crochet time into my day.
What's the most recent project you've worked on?
I have a new amigurumi pattern in the works but it's all hush hush for now. It's a little bigger than what I usually create but I love it.
Besides amigurumi, what else do you like making?
Besides amigurumi I like to make blankets but they always take me such a long time.
What inspires you to design?

I find inspiration in all sorts of places - tv shows, different seasons, personal interests, random things that make me smile.
What is your usual process of designing?
I usually start with an image in my head and then dive right into the crochet part. Sometimes it's hard to translate that image into crochet form so I often make changes a long the way and sometimes my initial idea doesn't work at all.
Now for some pop culture! Any favorite song, book or movie you would like to recommend?
I love books! I highly recommend checking out the Black Jewels trilogy by Anne Bishop.
What is your favorite feature on Ribblr?
I'm a big user of digital patterns and I just love how interactive the Ribblr ePatterns are. Definitely next level.
Finally, pay it forward - your shoutout to a fellow Ribblr

I absolutely adore Andreia from Lemon Yarn Creations. I've followed her for a long time and it's been so inspiring watching her crochet journey unfold.
Thanks for sharing, Fay!
---
Want to win a Stitch by Fay pattern?
Join Fay's giveaway on Instagram for your chance to win the lovely Percy the Penguin!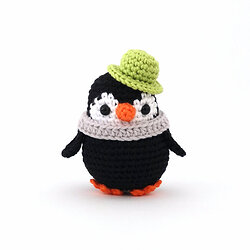 Add @stitchbyfay to your friends list and check out the lovely Stitch by Fay shop:
---
You can find all our previous featured Ribblrs here.
Want to be our next Ribblr of the week and earn a special badge?

Send us a message and be our next Ribblr of the week (plus earn our special Ribblr of the week gold badge🏅)
---
Share your questions and some love for Fay below!