Say hello to Molly (@Tooher-Rudd) designer behind Made by Molly, and our Ribblr of the week!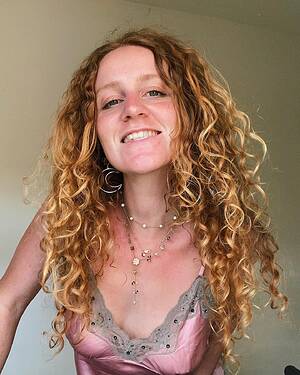 ---
Hi Molly!
Tell us a little about yourself.
My name is molly, I'm 24 and have just finished a science communication masters at university in Sheffield.
When did you start crafting and how?
I've been crocheting since I was 12, my mum took me to a crochet class and I've been crocheting ever since! I've always enjoyed it, but I really found my love for crochet in the first lockdown back in March 2020.
That's awesome! And how did you start designing?
I started designing last summer. I wanted to start challenging myself and so decided to make up my own pattern, and from there the ideas just started flowing!
Do you have a favorite craft type?
Crochet is absolutely my favourite craft, but I also really love to paint, but never seem to have enough time for it!
What was the longest project you worked on?
My longest project was a dress I made from granny squares, it took forever to sew each square together, and even longer to weave in all the ends, but it was definitely worth it in the end.
How about the shortest project? (excluding frogging!)
My shortest project was a headband I made from some leftover yarn, took about 10 minutes but ended up being the piece of crochet I've worn the most!
What are you currently working on? Be honest - how many WIP do you have right now?

I'm working on a long sleeve top at the moment for a commission, and I'm currently testing a pattern for a bag that I'm very excited about! I think I've got about 3 unfinished projects at the moment, I'm trying really hard to stick to one thing at a time, but sometimes I get too excited about a new project!
What is your usual process of designing?
When I'm designing I normally have a general idea of how I want the piece to look at the end, and then just freestyle until it looks how I'd like it too look, takes a lot of trial and error, and a lot of unravelling.
What inspires you to create and design?
I'm often inspired by trends in current fashion, or by fun colour combinations.
Which of your makes or designs are you most proud of?
I'm most proud of my long sleeve sweetheart top! I've got pattern testers working on a pattern for it at the moment, so hopefully that will be up on my Ribblr account very soon!
Time for some pop culture! Any favorite movie, song and book you would like to recommend?
I'm really enjoying listening to pip millet at the moment, and the last book I read was a little life, an amazing book but very very sad!
Any funny story you'd like to share?

I've recently been skiing and had some very embarrassing falls, all my own fault, I seem to forget I'm not indestructible!
We'd love to know: what is your favorite feature or design on Ribblr?
I really like the interactive feature in the patterns that lets you mark where you left off, because I always lose my place in a pattern!
Finally, pay it forward - your shoutout to a fellow Ribblr

@Sweeneystitches, I really love her account!
Thank you for sharing Molly!
---
---
Want to read more?
Check out all our previous featured Ribblrs here.
Want to be our next Ribblr of the week and earn a special badge?

Send us a message and be our next Ribblr of the week (plus earn our special Ribblr of the week gold badge​)