The topic of scrap yarn came up a few times these days.
Shall we do a little idea collection, possibly with pattern links?
Also, maybe an idea for the scrap yarn haters:
You could offer to sell them or give them away?
I for one am always on the lookout, especially colorful ones.

I gladly buy them from you, or oay for shipping, or send you a shipping label,…
I make little flower tags for my orders.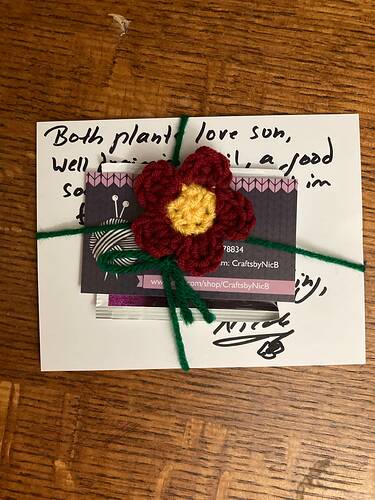 I just whipped this one up.
I can write a pattern, if anyone wants it?