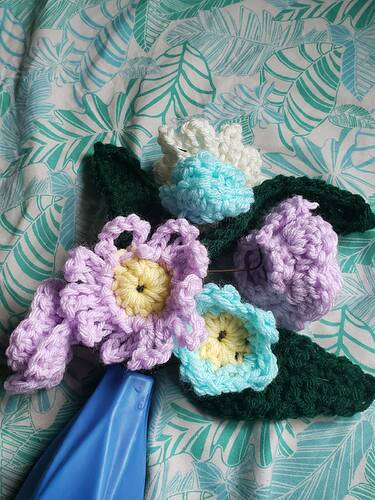 Hello everyone!
I aplogize for the self promotion to follow.
For mother's day, I made a pattern for this boquet and in honor of my own mom I am donating $1.25 of each pattern to the Ronald McDonald house in Boise.
This charity played a big role in my family when my brother was born (roughly 18 years ago). He was born a premie and had to stay in the hospital after he was born and the house let my mom stay so she was closer to the hospital. They do this for many families who come to Boise for children's treatments. I will be raising money for the month of May.
Thank you for reading.