They're finally done! Te Ara fingerless mitts, fingering weight wool, size 3 9 inch circular Chiaogoo needles.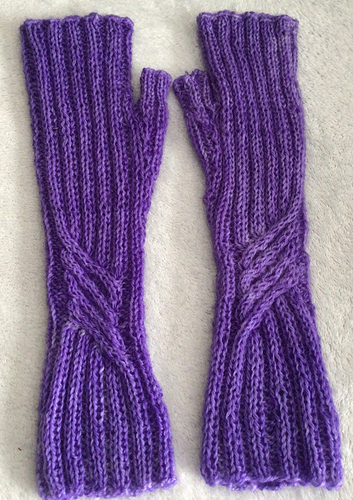 Thanks
That is amazing!
I really need to the time to take better pictures
this shrug is massive on me but it's snuggly, and honest it is purple even if it doesn't look it

King cole cottonsoft dk violet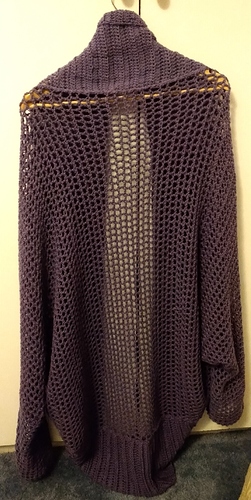 Outdoor, or natural light helps. I struggle with purple also.
This is a re-purposed garment. Originally, I had knit a cabled sweater with an empire waist and bell sleeves. It was so cute but did not look good on. After waiting a year I tried it on again and decided I would never wear it. The sweater was undone and reborn into this vest. Yarn is Cascade 220 Pattern is Angostura by Ysolda.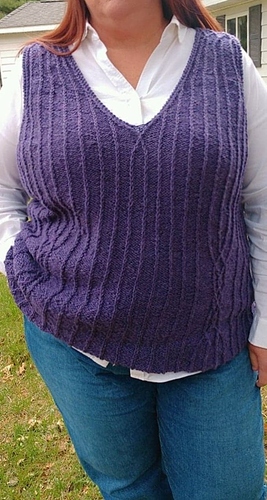 I'm so impressed that you gave something you knew wasn't your jam a new life! I have a top that I've recently finished that I'm so so about, but I don't know if I have the chutzpah to rip it back and begin anew. Lovely work!
It is actually lilac, altho it looks very pale pink in the picture.
Ayrshire Hat, pattern by Wee Country Yarns using their Kinross 4ply. 4 images of Ayshire interest, here you can see Turnberry Lightbouse and Ailsa Craig
(also. this was my first time doing stranded work in donkey ages lol)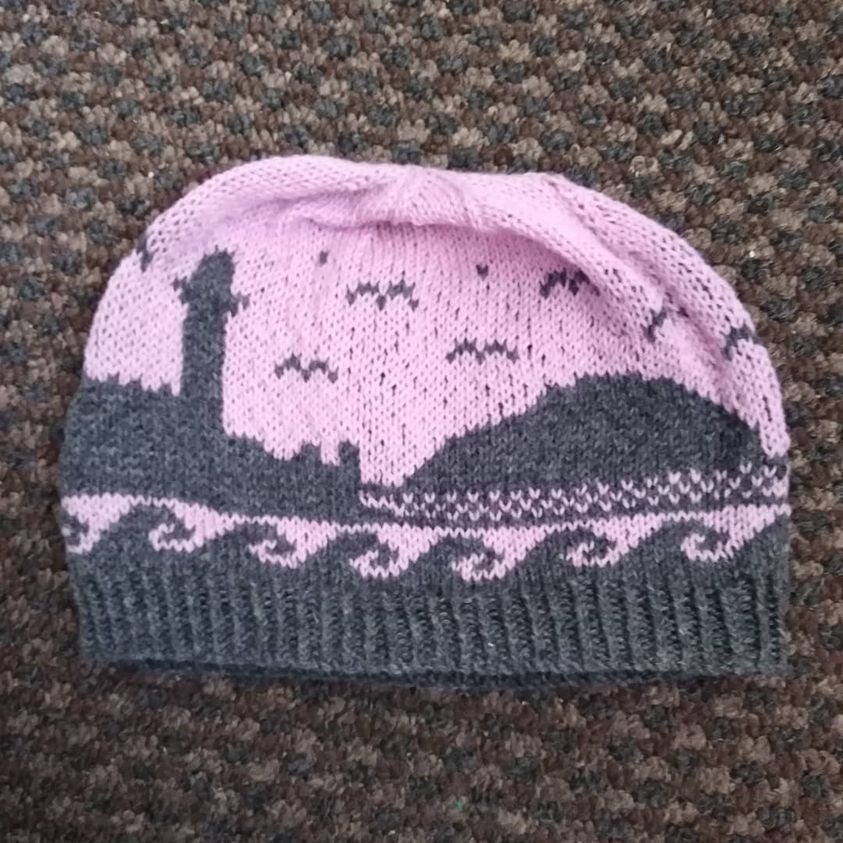 Thanks, it took me a while to make the decision but am happy I started over. I enjoyed making the sweater but would never wear it. I enjoyed making the vest and it will be part of my wardrobe for years.
Your decision will be right because creativity is never wrong. <3