Ooo I love the colors! I unfortunately don't have any, but I am interested learning it, although I have no idea what I could make
Your jumper's coming along nicely!
I have a couple of Tunisian WIPs at the moment. A cardigan and a baby blanket.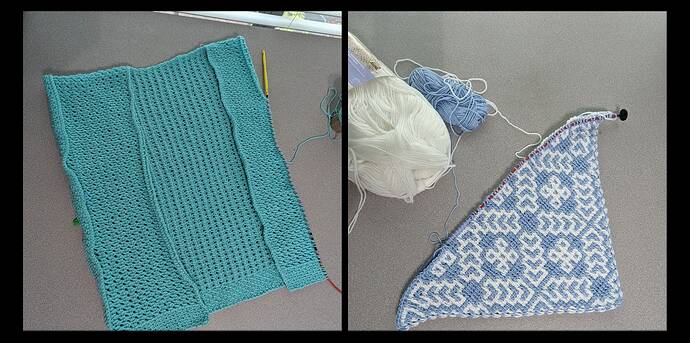 There are so many things you can make. Definitely give it a try. Find a pattern that you can use without buying new hooks
Ooh I love them, is the baby blanket hard? It looks complicated
Ooh I love the colours
Can you use regular crochet hooks? Because I don't own any lol
Depending on the pattern you can use a normal crochet hook that would be long enough to hold all the stitches you require. But again it all depends on the pattern.
Ooo thanks for the reply! I'll definitely look around for one
Thanks! Not hard, but does require concentration.
You can get started with a simple 10 stitch design on a regular hook.
Here's a tutorial from KnitterKnotter.
Definitely something I don't have at the moment
Thank you!
Thanks