The last gift I made was a huge Tardis Blanket for my son's 30th birthday. The final total weight of the blanket was 3311.2g - 6,688.6m (7,284.6y). Or 66 balls plus 11.2g of yarn.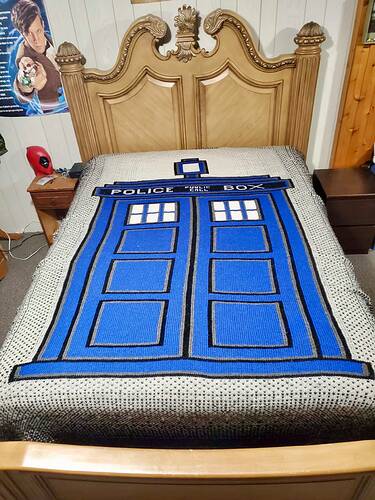 66 balls of yarn!!! I use less than 1 skein per plushie! Wow you have a lot of patience
The things you do for your kids, even when they're adults!
The last gift I finished was this baby eagle! I made it for my Grandma.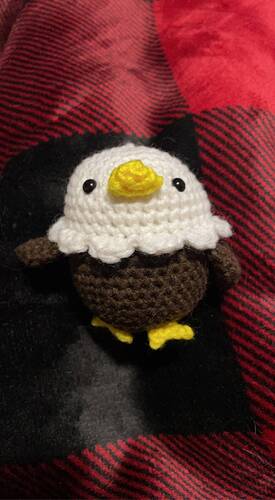 I'm actually finishing Rainbowdash tonight for my mom.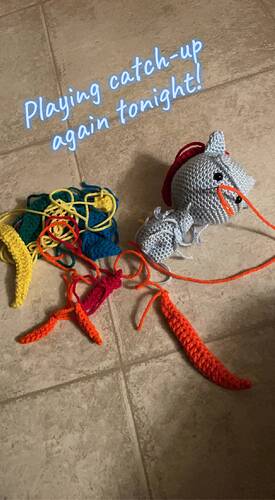 Aww! I made a mini frog amigurumi when my brothers frog passed.
The most recent gift was a scrubbie for my grandma and now all her friends want one