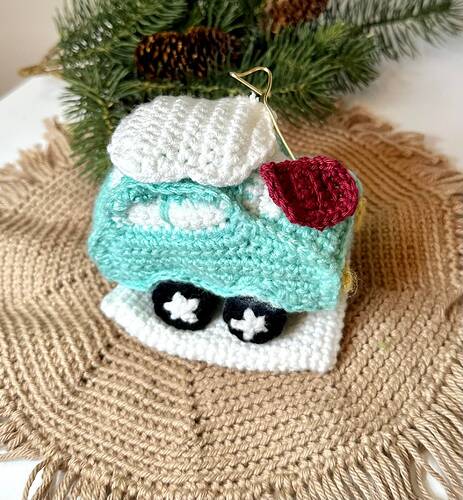 Enjoy all my patterns with 50% discount!! This cutie just released today! Thank you for all who purchased!!
So THAT is what it is -
And I was thinking pizza car​
Congrats and good luck with your sale!! Also I love the color the car is
Congrats on your release! Good luck with your sale
Hehehe. That's funny but thanks for the support
Super cute! Congrats on the release!
Super cute!! Congrats on the release